Clinic Updates: See What All the Buzz Is About!
May 10, 2021
The clinic has been buzzing with activity, including work to finish a new stable for the residents.
Check out Buzz enjoying his new digs!
New veterinary interns have started seeing patients at the clinic. Take a look as they make their precise first stitches—no doubt these will be the first of many as more members of the community near the clinic take advantage of free services for animals.
Newly rescued puppy Dashwa (meaning "noise" in Arabic) is now a permanent resident at the clinic, and canine friends Rosie and Sultan properly welcomed her to their crew. All of them are getting along well and happily welcoming new patients as they arrive.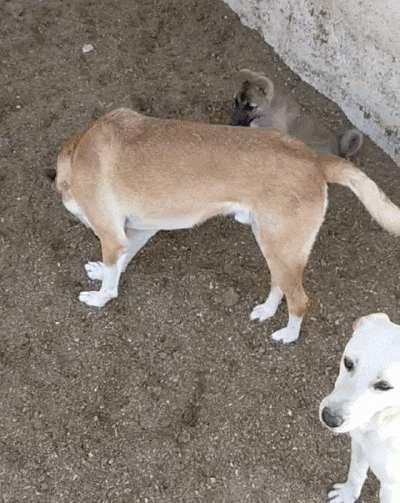 A tiny donkey foal wanders into a shop …
Farah has all the healing vibes that her mother needs to get well soon!
The clinic is teaching preventive practices to help lessen the number of animals suffering from colic.